Water Damage Restoration in Edison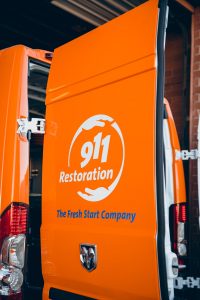 When water damage and the waves of frustration enter your home, there is only one person to call – Adi Schwartz with 911 Restoration of Central New Jersey.
He will get straight to work not only fixing the water damage issues that your home is experiencing, but also the emotional distress that I can and will cause.
Here are some other aspects of Adi's team that make them the best:
They provide a free inspection to all homeowners for mold contamination after a water damage event has taken place already.
Adi and his water damage techs can arrive at the scene within 45 minutes of any call.
With 24/7/365 service, there is never a problem that Adi and his crew can't tackle in short order.
Adi and his crews are totally dedicated to the highest level of professionalism in the industry.
"When homeowners come home to waves of water when they open their doors, they tend to be completely lost and don't know what to do next." Adi reports. "And that's why we try and make decisions as easy for people as possible when we get on site."
Adi and his crews of expert trained and IICRC certified extraction professionals know the business inside and out, and this gives them a leg up against any of the competition.
But what truly sets his team apart is the commitment to making the customer the first priority on every job they do. If your home is amid a water crisis already and you want it handled by the best, then contact Adi today and he will get started immediately with saving your home, and your peace of mind too.
Bringing The Best Water Damage Services Every Time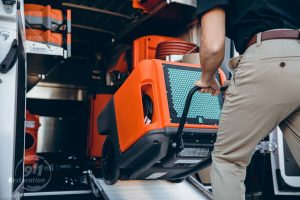 Whenever Adi and his crews get to a job site, they make sure to bring everything they will need to start the process of taking care of your home correctly the first time, so that it's the only time.
With Adi and the experts at 911 Restoration of Central New Jersey in your corner and at your service, there is no reason to hesitate at all for any sort of water damage emergency.
In this process Adi will begin with the water extraction phase where he uses powerful sump pumps to suck the water out of whatever room it has accumulated in.
Then he and his teams will eliminate the chances for further water damage by depositing that water far away from your home, usually in the local sewer system.
Adi is a master at water removal and drying technology. But he's also a total professional when it comes to easing the chaos and frustrations of homeowners who are in these water logged situations.
After the water has been completely removed, then Adi will incorporate the latest drying technology so that he can ensure your home is totally free of any residual moisture that may have otherwise engendered mold growth to take over after less reputable companies have departed the project site.
Don't let your home be overrun by flooding in any form. Contact our water damage restoration Edison team with 911 Restoration of Central New Jersey for help today!
It's About The little Things When Dealing with Flooding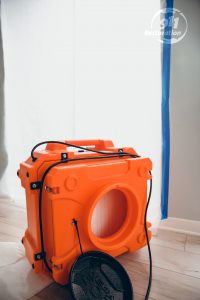 For every kind of job that Adi and his remarkable team of water damage experts take on, they always try and give homeowners the little bit extra that other companies wouldn't even consider.
On one occasion the homeowner had massive water damage restoration issues, and they needed to evacuate the home while the work was being done to repair the roof and the rest of the house.
When Adi and his team got on site they immediately saw that the home would not be livable while they did their work, and so with quick thinking he got the dispatcher at the office to start looking around for available hotel and room options so that the homeowners didn't have to.
This saved them some added frustration, and made all the difference when it came time to start getting the work done.
"We had built and immediate sense of trust between us and the homeowner that other companies just can't compete with." Adi says.
"And that gave us the ability to get straight to work. With that we saved lots of the home that would have otherwise been damaged if it weren't for quick action."
And that's just the standard that Adi and his crews bring to every job that they work on.
If your home is experiencing flooding issues, or if you'd like to know how to prevent them, then call the water damage restoration team in Edison with 911 Restoration of Central New Jersey today!