Sewage Backup Cleanup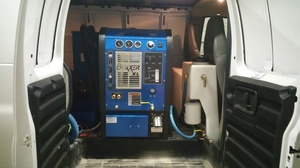 A sewage backup is one of the most urgent problems a property owner can face. Not only does a sewage spill bring a horrifying odor into your home or business; it also brings the threat of disease and property damage. At 911 Restoration New Jersey, we recognize the urgency of your situation. We're here for you 24/7/365, and our fast-responding sewage cleanup techs guarantee a 45-minute arrival time.
911 Restoration is known nationwide as the Fresh Start Company. That's because we don't just solve your immediate problem; we work to provide a brighter future. Our IICRC certified technicians have mastered all aspects of property restoration. If your sewage backup causes structural rotting, mold contamination, or any other issue, our workers resolve it. They leave you with a property that feels as fresh and new as the day you moved in.
As a locally owned and operated business, 911 Restoration of Central New Jersey emphasizes compassionate customer care. You're not an invoice to us; you're a neighbor in crisis. You can expect our sewage cleanup technicians to hear your concerns and communicate clearly. We take all types of insurance and offer a free insurance consultation. And we cover both residential and commercial restoration Bridgwaters, Princeton, Middelsex, and throughout Central New Jersey.
We're proud to be a part of this community, and we do all we can to keep our neighbors healthy and safe. If you need fast sewage cleanup and compassionate care, count on 911 Restoration of Central New Jersey.
Emergency Sewage Related Cleanup
When you wake in the middle of the night to discover a sewage flood in your bathroom, you need help immediately. Even beyond the unpleasant odor of a sewage backup, black water poses a threat to your health and your property.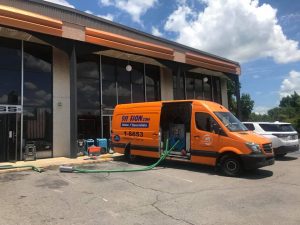 A sewage backup introduces many harmful organisms into your home or business. These include viruses, parasites, and disease-causing bacteria. The sooner you receive sewage restoration service, the safer you are. When you discover a sewage backup, keep a safe distance and call 911 Restoration right away.
Sewage cleanup is also an emergency because of the potential harm to your property. Moisture seeps into your floors and walls, causing stains, warping, or mold contamination. Sometimes you can prevent such damages if you notice the flood in your bathroom immediately and call a quick-response company like 911 Restoration.
In emergencies such as these, you can reach our sewage cleanup crew at any hour of the day or night. That includes weekends and holidays. Our expert technicians arrive in less than 45 minutes and work swiftly to extract the sewage. Once the sewage restoration workers remove all toilet water, they sanitize the area to protect you against disease. 
Finally, the sewage backup workers bring in professional blowers to dry the structure of your property. Without structural dehumidifying, your home or business remains at risk of long-term damage.
Nothing strikes panic into the heart of a property owner like a sewage backup. But a quick solution is only one call away. Reach out to 911 Restoration of Central New Jersey.
Full-Service Sewage Restoration in Trenton and Surrounding Areas
A sewage backup is more than black water and a bad stench. An incident like this can cause additional destruction to your home or business. At 911 Restoration, we don't think you should have to make a bunch of calls and hire multiple contractors just to restore your property. After all the work you've put into making your home or a business beautiful, you deserve an easier option.
That's why we do it all.
Maybe you have warped floorboards after that flood in your bathroom. Or perhaps your basement carpet is now contaminated from your sewage backup. Whatever the material, whatever the damage, our sewage cleanup technicians are on it. 
One of the most common consequences of a sewage spill or bathroom flood is mold contamination. If your sewage backup was particularly extensive or went undiscovered for a while, you could have a mold problem. In the long term, mold eats away at your property and contaminates the air you breathe. Our sewage restoration technicians protect you from both these threats with a mold inspection. If it turns out you do have a mold problem, they also handle mold remediation in South Jersey themselves.
At 911 Restoration, we don't believe simple sewage extraction is enough. We want to see our neighbors make a full recovery from sewage backups in Trenton, Piscataway, and beyond. If you're ready for a Fresh Start, call 911 Restoration of Central New Jersey.
Serving the communities of Adelphia, Allentown, Allenwood,Asbury Park, Atlantic Highlands, Avenel, Avon-by-the-Sea, Belford, Belle Mead, Belmar, Blawenburg, Bound Brook, Bradley Beach, Bridgewater, Brielle, Carteret, Colonia, East Brunswick, Edison, Fair Haven, Monroe Township, Mount Laurel, Neptune, New Brunswick, Hazlet, Hillsborough Township, Howell, Imlaystown, Iselin, Manasquan, Marlton, Matawan, Middletown, Millstone, Millstone Township, Monmouth Beach and surrounding areas.