Water Damage Howell
Whenever you're in need of immediate solutions to a roof leak or pipe burst, you can trust in the professional services of 911 Restoration of Central New Jersey.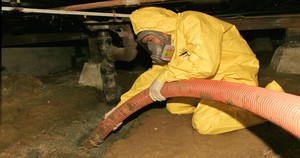 Our water damage Howell technicians are well-aware of the dangers that water damage can pose your home.
To provide you with immediate relief to your water-related concern, our services are available 24/7/365 and our team will respond to your call within 45 minutes.
We know how urgently your home needs relief from water damage. That's why our crew will be working on your home the same day that you call us for help.
Our technicians will be working on the problem with only your absolute satisfaction in mind. By the time our team is finished repairing and restoring the affected area, your home will be given a fresh start by looking good as new.
Recommendations For Preventing Water Damage
Helping homeowners get timely solutions to water damage is the very heart of the services that 911 Restoration New Jersey provides. Our owners Michael Oren and Adi Schwartz want to provide you with all the assistance you need to ensure your home remains in shape.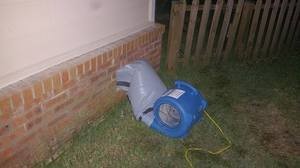 As such, we have a few recommendations that will help you prevent water-related issues within your home:
We recommend that you keep your home sufficiently heated during winters.
If suspect your home has sustained a roof leak or pipe burst, we highly recommend giving 911 Restoration of Central New Jersey a call. We can provide you with a free thorough inspection and estimate.
We recommend keeping your dehumidifier up and running to prevent mold growth in the basement or other dark, damp areas of your home.
We recommend checking your homeowner's insurance to make sure that the home is completely covered against leaks or mold issues. We can also work with insurance companies to help you get the most affordable price.
Our IICRC certified technicians are well-trained and well-equipped to handle all kinds of water-related issues. From water cleanup to mold growth removal, our team will make sure that the water damaged sections are repaired and restored with the utmost quality.
Water Damaged Sections Repaired and Restored with Quality
Our quick response time, our year-round availability, and our use of the latest drying technology and techniques will ensure that your home will receive only top quality water damage repair and restoration.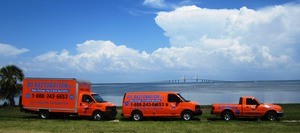 This makes 911 Restoration New Jersey your go-to company when you need plumbing problem, leaks or flooding taken care of.
We take pride in providing you with comprehensive services that will give your home a fresh start. We put our customers first and we will not leave until you are 100% satisfied with the job we've done.
Because of this kind of customer service mindset, 80% of water extraction jobs that we're hired to do also end up with the customer asking us to continue with restorations and rebuilds.
Disaster repairs need to be done by a company who you know will provide only quality work from start to finish. So, when you encounter a water-related concern, call our water damage Howell team with 911 Restoration of Central New Jersey today!