Disaster Restoration in Central New Jersey
Whether your home is affected by natural disasters,  mold infestations, water damage or plumbing issues, 911 Restoration of Central New Jersey and our disaster restoration crew can repair the damage.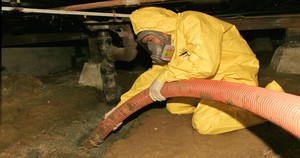 Restoration is necessary when your home suffers any type of catastrophic damage. We can't wait to give you and your family a fresh start.
If you find yourself with a water damage or fire emergency after severe weather, our disaster restoration technicians will arrive within 45 minutes to make your home beautiful again.
Our water damage experts are highly skilled in fire, smoke, mold, and water restoration. Our offices are available 24/7/365, and we always give a free water damage estimate and visual mold inspection, whether you live or work in Trenton, Princeton, or the surrounding areas.
Call our disaster restoration experts with 911 Restoration of Central New Jersey when your home is affected by a disaster and we will take care of everything for you today!
New Jersey Is Prone to Natural Disasters
Heavy rains and harsh winds are common weather elements that can cause disasters around Central New Jersey. They can bring about water damage, fire and mold infestations.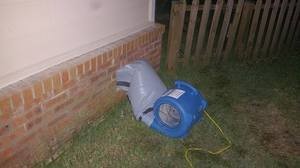 When disasters strike it is important to have licensed, bonded and insured professionals you can trust standing by, and the disaster restoration crews can remediate disasters that have affected houses from the elements.
Whether it is from a sewage backup, roof leak, or a flood, we have the resources to fix it. We inspect your pipes, perform emergency roof repair, and ensure that all water is removed from the property.
911 Restoration of Central New Jersey provides same day service all year round. Our IICRC certified technicians are the best there is when it comes to water removal, fire damage restoration, drying services and any other problem your building may face.
Call our disaster restoration experts with 911 Restoration of Central New Jersey for help if your home has experienced any type of disaster. We want to give you a fresh start today!
Your Go-To Disaster Restoration Company

Our disaster restoration professionals use their services to repair property after severe storms or other emergencies in Camden, Cherry Hill, Trenton, and the surrounding areas. 911 Restoration of Central New Jersey is structured so they can take care of all aspects if the restoration process.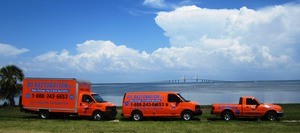 We have the latest drying technology to ensure the eradication of all mold from the home. Our disaster restoration technicians spot all potential leaks and can fix them before they ever occur, as well as correcting any plumbing issue.
During this hard time, we want to try to make things as easy as possible for you. In order to ease your mind about cost, we make sure to always offer the most affordable price on the market, as well as work with all major insurance companies.
We will handle all aspects of the claim, including paperwork and communication with reps. Our 35 years of experience makes us the company that you can trust to get the job done right the first time around. We value professionalism and always put the customer first.
When faced with a disaster situation, call 911 Restoration of Central New Jersey and our experts will help make your home beautiful again.