Reviews
With over 30 years of experience in the restoration industry, 911 Restoration has accumulated a large portfolio of satisfied customers eager to share their positive experience with you.
Since we provide a very vast array of services, our customers vary and include all personal, business and government entities:
Celebrities and VIPs
Property owners, managers and tenants
Management companies and large complex building owners
Big corporations, insurance companies and banks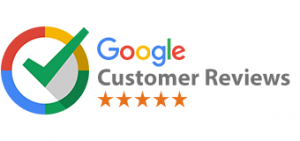 ran burstin

10th of January 2019

Thank you so much David and Rami! My house was flooded after the rain, and these guys made my life easier. They came after 45 minutes and helped me out. Very professional crew!

Ronit Shem Tov

15th of October 2018

We unfortunately had a pipe burst in one our kitchen ,that flood the 1st floor and the basement , water seeped into the walls of our bedrooms ,kitchen, living room!! I was so stressed out ! I gave 911 Restoration a call and hired them . I was impressed with the fast response! The team was very clear on explaining the process and did everything they could to make a bad situation into a good one. Thanks again guys ,great job.

Jonathan Tarabokija

11th of January 2018

We recently bought a house and was blessed with a flood! Ugh! Can you imagine!!! What the hell do i do first? Thank G-d i found water damage restoration, Gerrie picked up and calmed me down right away, said i was in great hands! He came down right away with 5 of his guys, all so very nice and warm..they basically got rid of my flood and restored everything like new! As if i never even had a flood! Quick, professional, and super affordable! Highly recommended!!
Read All 911 in New Jersey Reviews