Puff Back Cleanup
Since 1978, 911 Restoration New Jersey has been providing the best restoration services through our puff back cleanup crew. One of the most important appliances in any home or business is the furnace. Call us at 201-241-3113 and allow us to offer you a free visual inspection.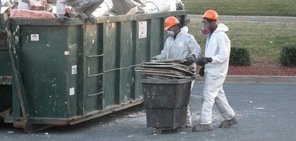 This is what keeps the area comfortable and maintains a temperature ideal for working conditions, as well as relaxing at home on a cold winter day.
When you are out hitting the slopes at New Jersey's famous Mountain Creek ski and snowboard resort, the last think you will want is to come home ready to unwind in a cozy chair with a cup of hot cocoa only to discover that your furnace had an explosion of oily soot that covered your entire room.
We know the mechanical workings of a furnace like we know the back of our hands, and all of our technicians are licensed, insured and bonded to provide cleanup services restoring your room back to its previous condition.
Don't let puff back destroy your furniture and carpets; call our puff back cleanup Edison team right away and we will offer a free inspection and quote you an affordable price that is so agreeable you will think Christmas came early!
Puff Back Cleanup Explained

Puff back is an explosion of oily, black soot caused when a furnace ignition problem resulting from an incomplete combustion and our puff back cleanup company has over 35 years of experience saving homes that suffer from them.
When this occurs, there is a small explosion in the system that "puffs" black soot particles throughout the hone's duct system. This soot is a sticky and grimy mess of small oil based particles that can cause a severe health problem if not taken care of promptly by our puff back cleanup Edison team.
In addition to contaminating the air, it can also become embedded in clothing, carpets, curtains, sofas and other locations, causing severe damage.
We are constantly working with all insurance companies to make sure our clients are covered, so call our puff back Edison team if you have such a disaster!
Without a doubt 911 Restoration is the best puff back cleanup Edison company.
We have over 35 years of experience in which we always put the customer first by offering a free inspection and speedy service.
Under no circumstance should you try cleaning a puff back mess on your own.
Instead leave it up to our puff back cleanup Edison crew.
Puff back is extremely difficult to clean, and all too often 911 Restoration of Central New Jersey has had to perform water damage restoration services when homeowners wound up soaking their walls in the attempt to remediate the mess on their own.
We use industrial strength chemicals and cleaners specially designed to clean puff back and we implement the latest drying technology into our efforts to ensure you will not run the risk for growing a mold spore colony and require a free mold inspection nj down the road when you smell a musty odor in the room.
In other words, if puff back is not cleaned professionally, you run the risk of incurring greater damage down the road. Call us at 201-241-3113 and see how we can help.
Puff Back Hazards To Human Health
Puff back is dangerous to human health on many levels, and our puff back cleanup Edison team wears special protective masks to avoid any physical harm.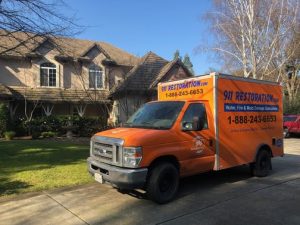 The oily soot that emits from the furnace is airborne and made of tiny particles and it can enter the lungs and cause people to become violently ill. In some cases people can even suffer from respiratory complications.
The grimy cloud of black ash can also destroy furniture and carpet if it sits for a few hours without being treated. Our puff back cleanup Edison company not only remediates walls and restores the furnace, we also clean your textiles and furniture!
Your family's health is paramount and you have worked hard to keep a nice home; don't allow puff back to boss you into corner! Call our puff back cleanup Edison professionals today!
We respond to all calls in 45 minutes or less, and our puff back cleanup Edison techs will help you and your family through the stressful time. We value professionalism and we won't leave until your home is spotless and perfect.
Call our friendly puff back cleanup New Jersey team with 911 Restoration of Central New Jersey and let us save you from a sable cloud of blackened misery today! Call 911 Restoration at 201-241-3113.