Water Damage and Mold Removal Trenton
Water damage and mold removal. They are both headaches no Trenton property owner ever wants to deal with. Imagine basement flooding, burst pipes, growth of mold on walls, and dangerous invisible spores detrimental to your health. No thank you!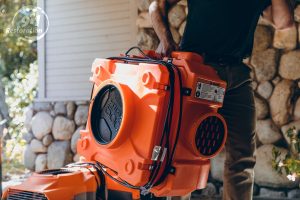 And the wet seasons in Central New Jersey don't help but introduce high moisture to make your property vulnerable. Things like weakened structure, rusting of pipes, condensation, or natural wear and tear on exterior surfaces.
So leave the water and mold where it belongs… outside! The friendly team at 911 Restoration of Central New Jersey is there to take care of those headaches for you. The last thing we want on your schedule is a list of nuisances you never asked for. Call us at 201-241-3113 and allow us to offer you a free visual inspection.

That means we cover all types of disaster restoration services.
Sewage backup cleanup

Fire and smoke damage restoration

Commercial property restoration

Emergency disaster restoration services

Carpet drying and ceiling leaks
We serve all cities within Trenton and the Central New Jersey metropolitan area. It's how we're able to arrive at the scene of damage within 45-minutes. Because we know time doesn't wait when it comes to disasters.
While you may feel like your current situation is the end of the world, it's actually not. In fact, it's a new beginning with a Fresh Start. And we have your back the whole way through until you get the new property you're deserving of.
So have peace of mind with the team at 911 Restoration of Central New Jersey to take care of your restoration services. Call us at 201-241-3113 and see how we can help.

The Only Trenton Disaster Restoration Company With a Fresh Start
The responsibility of being a property owner in Trenton New Jersey is no easy task. Yet alone dealing with an emergency like water damage or flooding in the basement is an even bigger task. We understand the amount of weight life sometimes puts on your shoulders. That's why our disaster restoration experts are here at your rescue.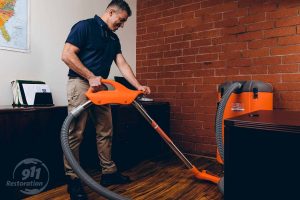 We promise a worry-free experience the whole time you work with us. We've helped thousands of happy customers across the nation who were once in your shoes with water damage. And it's fulfilling to us to see their lives go from hopeless to happy.
When you work with us, you're getting service that's second to none all thanks to our Fresh Start promise.
45-minute guarantee after every call you make

An experienced team that's IICRC-certified to the highest standards

Any form of help 24/7/365 days a year from our friendly staff

Top-notch equipment and tools to restore your property in the best shape possible

Assurance that your current situation isn't permanent
Business owners and property owners in Central New Jersey can have a sense of satisfaction knowing they're in good hands.
And if there's ever anything you're confused about, give us a call today for a free inspection. We'll be there within the next 45-minutes to give you a professional solution you can count on.
Who knew a Fresh Start was this easy to get in Trenton?
Call today at 201-241-3113 because it's waiting for you!