Mold Removal in Central New Jersey
When the good people of New Jersey need expert mold removal services, they rely on the training and IICRC certification of Michael Oren and Adi Schwartz with 911 Restoration of Central New Jersey for all the help they need.

Solving the difficulties presented by a mold removal situation in Central New Jersey is a challenge that Michael and Adi take on regularly and this is how they have developed the skills, resources, and know-how to manage any type of fungus infestation they are presented with.
"We are specialists when it comes to fungus and mold removal," Adi says. "And we always make sure that the customer comes first and that their needs and priorities are met above all else," Michael explains.
Mold has a profound ability to move quickly and take over soaked territory with ease, and that's why it is important for restoration professionals to be on the scene after a water damage situation within 45 minutes.
Additionally Adi and Michael's mold removal crews are available 24/7/365 so that no matter when your mold removal needs begin, they will be there to solve them for you.
Don't take mold for granted as it can move quickly and even impair health in some circumstances. Give our experts with 911 Restoration of Central New Jersey a call now and let us help with all of your mold removal needs!
Preventing Fungus Exposure
Adi, Michael, and the mold removal teams know that many homeowners might be tempted to try and handle a mold growth situation on their own. This may seem more affordable, but it is not a good idea, and may ultimately endanger your health and that of your family too.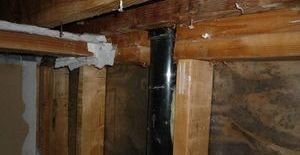 To prevent the needless endangerment of your loved ones, the best method is to prevent a mold growth in the first place by doing some simple maintenance techniques.
"Keep a dehumidifier in any room with excess moisture, or find a way to ventilate it in some way," Michael says.
This will prevent the moisture from condensing and getting into places like drywall or carpeting where it can form mold growths.
"People should also make sure to thoroughly clean up after any minor flooding, or spills," Adi says. "Using bleach in these areas where water has been will also help to prevent mold from starting to grow in most scenarios."
Finally, home and business owners alike should make sure to contact a restoration professional like Michael and Adi if there is any major water damage event.
These are too difficult for property owners to take on by themselves when attempting to prevent mold growth from occurring, and they require expert training and mold removal skills.
Give Michael and Adi, along with their mold removal team with 911 Restoration of Central New Jersey a call now for any and all help that you need with a mold removal scenario today!
Fixing Fungus and Providing Peace of Mind
Adi and Michael have taken on the challenges presented by mold removal in all different conditions and scenarios, and this high level of experience has given them a high level of skill that they bring to all their work.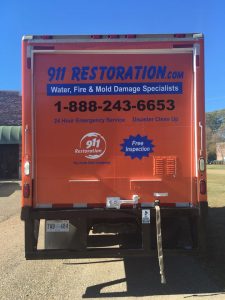 Beyond their mold removal skills, Michael and Adi are also experts with making the stress from such situations a thing of the past.
"We don't ever want a homeowner to feel overwhelmed," Adi says. "That's why we make sure to walk them through every stage of the restoration process, and provide them with all the help they need in any other capacity too."
Michael and Adi want to go the Extra Mile for all of their clients and this is why they will even file the insurance paperwork for people.
"Homeowner's shouldn't have to deal with their insurance company while having to deal with a mold removal scene too," Michael explains. "So we do all the paperwork for people to reduce the stress of the situation."
Don't let the fast moving and musty smelling nature of mold take over your lovely home. Contact our mold removal pros with 911 Restoration of Central New Jersey today!