Mold Removal Freehold
Having the mold removal Freehold agents at 911 Restoration of Central New Jersey working for you when you find yourself in the midst of a fungal infestation is the best way to ensure that your home returns to a clean, healthy state.

It is important to begin remediation procedures as soon as you notice any sign of the substance, so we keep our office agents available 24/7/365 to make it easy for you to schedule an appointment with us.
When our mold removal Freehold specialists arrive we will use comprehensive equipment which will allows us to provide you with the following services:
Spore removal

Drywall replacement

Vapor Barriers

Water damage restoration

Moisture extraction

Thorough drying techniques

Vacuuming

Sanitization

Air filters and purifiers

Mold testing

Cleanup services
Most of the time homeowners will experience mold growth due to unmitigated water damage, which is why it is so important to get us on the job so quickly.
Not only are we experts at mold eradication, but we know everything there is to know about water damage restoration as well. So, call our mold removal Freehold pros today and we will conduct a free visual mold inspection as soon as we arrive.
Your Health Is Our Main Concern During A Mold Infestation
Even though most homeowners are concerned with how mold affects the aesthetics of their home, the main concern should be how it is impacting the health of everyone living inside the property.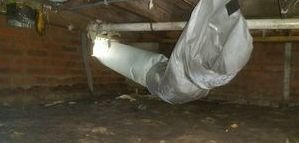 Our mold removal Freehold crew want homeowners to understand that prolonged exposure to mold can cause people to experience symptoms similar to allergies that may become a real detriment to your health.
These health issues may include wheezing, asthma, coughing, headaches, sneezing, itchy eyes, skin rashes, respiratory issues and sinus problems.
Our mold removal Freehold unit is licensed, bonded and insured to thoroughly banish all traces of mold from your household, making it a safe place for your family to dwell.
Call us as soon as begin exhibiting any physical symptoms or notice visual signs of mold growth in your home and we will do whatever it takes to decontaminate the area quickly.
Our Customers Are The Most Important Part Of Any Mold Job
Even though you may be worrying about the mold in your home, our mold removal Freehold techs are concerned about the homeowner above everything else.

We understand how learning that you have a potentially toxic substance in your household can be difficult to digest, so our main priority is to make sure that your emotional wellbeing is in tact.
Our mold removal Freehold experts hope to make this possible by being constantly accessible to answer any questions you might have about the work being done on your home.
When you have so much going on in your household it is important to always be on the same page with the repair workers, that way there are never any misunderstandings and you will feel comfortable with the process.
Call our mold removal Freehold professionals at 911 Restoration of Central New Jersey today and we provide you with the fresh start you need.