Water Damage and Mold Removal Monmouth Beach
When floodwater enters your property, homeowners can count on the water damage Monmouth Beach techs at 911 Restoration of Central New Jersey to get your household dry in the shortest amount of time possible.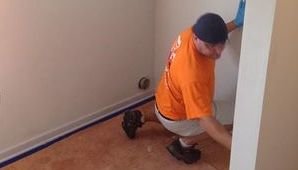 Homeowners can contact our mold removal Monmouth Beach techs literally any time, because we are available 24/7/365 to help you the instant you need assistance with all kinds of problems, including:
Toilet Overflow

Water Heater Explosions

Main Water Line Leaks

Ruptured Hoses

Fire Sprinkler Damage

Ice Machine Malfunction Leak

Leaky Shower Pan

Home Flooding

Roof and Ceiling Leak

Washing Machine Leakage

Pipe Burst
We are IICRC certified to conduct the most efficient mold removal and water damage remediation services in the business. Our water damage Monmouth Beach professionals always move quickly, always arriving within 45 minutes of receiving your call.
We conduct a free visual mold inspection to be sure that every trace of fungus is removed from the home. So, call our mold removal Monmouth Beach team as soon as you need us to provide you with the best remediation services the same day we arrive.
You Can Count On Us To Do A Thorough Job When Cleaning Up Mold
Our water damage Monmouth Beach staff wants homeowners to know that when there is stagnant water in the home, then there are usually other problems that come along with it, including mold growth.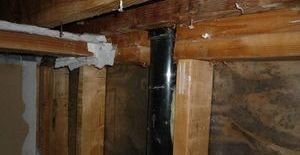 Fungus, mold and mildew are a common byproduct of home flooding, and these substances need to be cleaned up quickly by our mold removal Monmouth Beach technicians in order to prevent even further issues.
Mold can cause issues that only affect the structure of your home, such as wood rot, but it can also cause everyone inhaling the particles to experience allergy-like symptoms.
The good news is that our water damage Monmouth Beach agents know exactly where to look for a mold infestation, as well as how to eradicate the substance immediately.
Call our mold removal Monmouth Beach specialists as soon as you notice water damage in your household, and we will do whatever it takes to get your home back on track again.
We Will Assist You With Your Water Damage Insurance Coverage
Our water damage Monmouth Beach pros are capable of handling all aspects of a water disaster restoration, from conducting all the repair work to helping you understand your insurance.

Not all insurance policies are alike, which is why it is important to understand your coverage before your home experiences water damage.
In most situations, homeowner's insurance does cover water damage, as long as the damage is not a result of outside forces, like a nearby body of water overflowing into your home, or negligence at the hand of the homeowner.
Our mold removal Monmouth Beach crew is more than happy to help you submit your insurance claim, and will communicate with your insurance representatives on your behalf.
When you encounter water damage in your home, call our water damage Monmouth Beach unit at 911 Restoration of Central New Jersey right away, and we will provide you with a fresh start.