Water Damage East Brunswick
911 Restoration of Central New Jersey has the water damage East Brunswick team standing by available 24/7/365, just waiting to restore cherished home.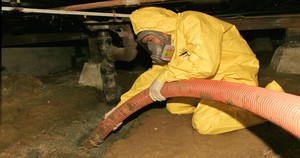 In a town like East Brunswick, where the rainfall is well above the national average, homeowners can expect to experience flooding frequently throughout the year.
Whether it occurs due to a large storm or from a broken home appliance, the results can still permit professional help.
With over 35 years of experience in the field, the water damage East Brunswick crew can remediate any water damage circumstances. We have been equipped with the most advanced drying machinery.
Our whole operation is licensed, bonded and insured, making us a company you can trust to get the job done right the first time around.
The water damage East Brunswick's IICRC certification further shows our commitment to our customers, proving that we are both talented and honest.
Check Your Ice Machine to Avoid a Leaky Fridge
The water damage East Brunswick experts want to offer homeowners information on how to manage their fridge and ice maker. Below are some of our favorite tips and tricks:
Make sure the water supply line is properly installed in order to prevent leaks.
Although the hose needs to be connected tightly to the valve, make sure that you do not over tighten.
Inspect the hose every six months and replace it if there are any kinks present.
Leave ample space between the wall and the refrigerator. This will keep the hose from crimping.
Know where the water shut off valve is located and inspect it every six months to make sure that it is working.
The ice maker in your fridge can be a hazardous device when it is not kept up correctly. If your refrigerator was not installed properly or the water supply line to the ice maker is defective, this can cause a flooded kitchen.
We Want to Help Clean Up Your Water Damage
You don't have to live in a water logged home. Letting water stand in your basement or soak into your walls can cause structural damage, as well a mold infestation.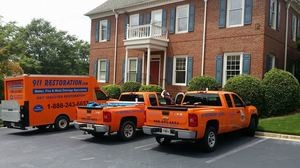 The East Brunswick agents know how to dry your home thoroughly in no time.
They make a point to be at your property within 45 minutes of your emergency call, not only to curtail damage, but to show their customers that they are their main priority.
We offer free water damage estimates to all our customers, this way no one is ever turned away.
The water damage East Brunswick members makes sure to keep affordable price, as well as work with all major insurance companies.
Call our water damage East Brunswick team with 911 Restoration of Central New Jersey so that branch owners Adi and Michael can begin to give you the fresh start you deserve today!