Water Damage Carteret
911 Restoration of Central New Jersey is the fresh start company that can make sure your home in Carteret receives comprehensive water damage repair and restoration when emergencies like roof leaks, flooding, or sewage spills occur. Our water damage Carteret team will be using advanced drying equipment and techniques to make sure those leaks are professionally handled.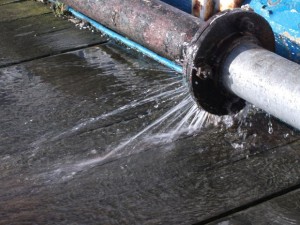 With our expert assistance, we'll make sure your home gets back to being a safe and comfortable place for you and your family. Water damage can spread throughout different areas of your home quickly and it can cause all sorts of other problems like mold growth and wood rot.
It's going to take a quick response in order to prevent these complications from arising, so when you call water damage Carteret pros from 911 Restoration to be there within 45 minutes. Furthermore, we know that issues like pipe bursts can occur almost without warning, even in the dead night. For your convenience, our team is available 24/7 to offer you on the day service.
Our water damage Carteret experts are IICRC certified which means they've undergone rigorous training to be able to take on all kinds of water damage situations using our advanced equipment. Through our expertise, we can make sure your home gets the fresh start it needs.
Water Damage Prevention Tips From The Pros
Licensed, insured, and bonded water damage Carteret pros know what do in order to patch up leaks within your home. We also know how you can take a more proactive approach to protecting your home against the dangers of water damage. We'd like to help out in every way we can, so here are a few tips that can help you keep your property in shape:
Make sure your gutters and downspouts are clear of debris through regular cleaning.
Check the sump pumps in the basement if they're still functioning properly to prevent basement flooding.
Inspect and repair your roof for any indications of damage like missing, loose, or buckling shingles
Check the older sections of your plumbing for any signs of cracks, rust, or leaks. Replace or repair when necessary.
Be mindful of what you flush down the toilet. This can help a great deal in preventing clogging and overflows.
With these tips in mind, regular maintenance work can help a great deal in preventing water damage from harming your home. But whenever a leak of any kind does occur, you can count on the water damage Carteret pros from 911 Restoration to lend you a hand. With our help, we'll make sure the problem is dealt with right away.
Complete Water Damage Restoration
We have nearly four decades worth of experience in restoring all kinds of water damage situations including roof leaks, pipe bursts, flooding, sewage backups, washer bursts, and storm damage. No matter what the issue, you can expect the same top notch quality for your absolute satisfaction. We will listen to all of your concerns and offer you affordable solutions that will get your home back into shape.
Whenever you need water damage patched up, rest assured the water damage Carteret team is always ready to help. Give us a call today!