Water Damage Adelphia
When a pipe bursts in your home then you can expect gallons of water to come flooding in, which will require the remediation services of the water damage Adelphia pros at 911 Restoration of Central New Jersey.
Homeowners can count on us to provide you with same day services for all water-related issues, such as:
Pipe burst

Washer leaks

Water heater explosions

Fire sprinkler malfunctions

Water line leaks

Ruptured hoses

Toilet overflow

Mold removal

Black water sanitization

Home floods
Our water damage Adelphia crew has many years of experience mitigating all types of leakage and flooding situations, with pipe bursts being one of the leading causes of water damage.
When you need help, we make sure to deliver that assistance quickly by guaranteeing a response time of within 45 minutes. Our office stays available 24/7/365, making it possible for you to contact us virtually any time.
Our IICRC certified water damage Adelphia unit has the experience and the training needed to get your home clean and dry again quickly, so call us today!
Mold Is A Common Component Of Water Damage
Since our water damage Adelphia operation has been in the home restoration industry for so long, we have seemingly seen every type of situation imaginable.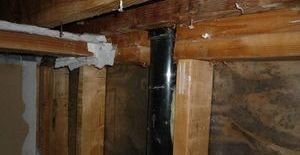 From pipe bursts to ruptured hoses, we know all of the ways moisture can invade your family home, destroying both your valued possessions and the home itself.
It is pretty straight forward that water can saturate things and cause degeneration on the property, but many people do not realize that it can also bring mold with it.
If your household has mold spores present, all they need is moisture to cause them to flourish into a full blown infestation, which can cause a completely different kind of damage.
Most importantly, inhalation of mold and fungus particles can cause those living with the substance to experience health issues, such as wheezing, coughing, sneezing, headaches, itchy eyes, skin rashes and, in extreme cases, asthma.
Call our water damage Adelphia techs as soon as you discover dampness on in your living space and we will provide you with a free home inspection as soon as we arrive.
Let Us Be Your Water Damage Restoration Guides
Along with trying to comprehend the technical side of the water damage remediation work, homeowners also need to figure things out on the financial end.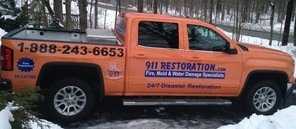 Our water damage Adelphia experts aim to make things go as smooth as possible, so on top of offering consistently affordable prices, we also work with all insurance companies.
It can be difficult to understand exactly what your policy offers in terms of coverage, so we will go over everything with you, even filing your claim for you, if need be.
We know that keeping costs down is crucial to you being able to afford the mitigation work you need, so we make it a priority to guide you through the paperwork.
Keeping your out of pocket expenses low is important to us, so call our water damage Adelphia professionals at 911 Restoration of Central New Jersey today and we will make sure that you get the financial aid that you deserve.