The Disaster Recovery Process for Offices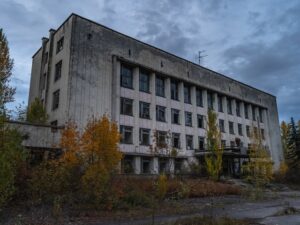 Businesses just don't become successful on their own. It requires effort and a lot of time to set up. That is why it is incredibly upsetting and frustrating to see it all go down because of disasters not in your control. Disasters such as a hurricane, earthquake, and fire can result in your business being inoperable. These disasters can have a devastating impact on businesses.
If your industry is in Central New Jersey, 911 Restoration is offering restoration services! Call them now at (201) 241-3113  if you want to restore your office place after a disaster, fire damage, or smoke damage and make it a safe environment for your employees to get back.
It is crucial to have an updated recovery plan and process for such a setback to prevent your company from lasting damage. Once you ensure the safety of your workers, here are a few steps you can include in your disaster recovery plan and consider taking in case of a disaster at your office.
Emergency Response Plan
Disaster in offices in Central New Jersey can strike anytime, and it is usually unplanned. So when it does happen, what would be the first move you and your employees would take to remain safe and evacuate the building as soon as possible? Make a plan for evacuating and whom to inform if a disaster occurs, including the authority and security team. Having a plan would save lives and your property. To prevent panic, hold regular training sessions, so employees understand their duties during a catastrophe.
Plan an Alternative Working Space
A disaster in the workplace can cause a lot of harm to property, but you don't want it to let it harm your productivity. Search for good alternate office places and make a list of them. You don't have to rent it out and keep it empty, but the list would come in handy in times of catastrophe; you can relocate your work staff and equipment there. In the time of a disastrous event, you could consider a few of these options for alternate working spaces.
The first option could be calling up a local real estate agent to provide you with a few choices of vacant office spaces nearby. Secondly, if your neighboring companies are not your competitors, you can sign an agreement with them to share their office space until you find one of your own.
If the damage is minor, you could shift your workers to the warehouse of the building. If none of these options are available, you could ask your team of employees to work from home until you develop a solution. Staying inoperable for long will have a devastating impact on your company, so consider one of these options before tragedy strikes.
Make a List of Essential Office Equipment
Remember, at the time of disaster, space, money, and time would be limited. Make a list of all the essential office equipment you would need for each employee to help them continue to perform their job even after a disaster occurs.
Because you've already faced such a significant loss financially, concentrate on what items are essential. Some necessary items would include a desk, chair, computer, computer software, and telephone.
Stock up on essential supplies as well that would be necessary in case of a disaster. First aid kits and water bottles are a few examples of necessities you would need if the disaster threatens your employees' physical safety.
Save Important Information
There's little to no time to save essential records, contacts, and files when disaster strikes. Create a list of major clients and customers, suppliers, realtors, lenders, and insurance agents. Keep those records safe in another place, so you don't lose everything during the disaster. It is already a very frustrating time; knowing your vital records would keep you at peace.
Always keep duplicates of all your important contacts and documents and keep them off-site. This measure will keep your client's critical and sensitive data safe at all times as well. In addition, make a list of all the things you need, so it doesn't feel too overwhelming. Your disaster recovery list may include the following items backup servers, copies of necessary software, and data backups.
Budget and Insurance
Restoring the office, paying rent for the alternate office, buying necessary office equipment, and keeping extra records require money. You've already suffered a financial loss and a tragedy, and it can get more frustrating if you don't have a budget set aside for these costs already. Disaster can occur at any time in any office, so staying oblivious to it won't be helpful. Prepare and save money for it if a disaster ever occurs. You can also inform your insurance agents for help and have sufficient coverage to pay for the indirect costs of a disaster.
Call Professionals Now!
You want to get back into a routine as soon as possible. Reputable restoration companies in Central New Jersey like 911 Restoration are offering restoration services for disasters and damages. Get in contact with us now and restore damage at your office! Our team of specialists is available for inspection 24/7, and in case of disasters, we'll be there within 45 minutes!