Signs of a Possible Mold Infestation – Is It Time to Panic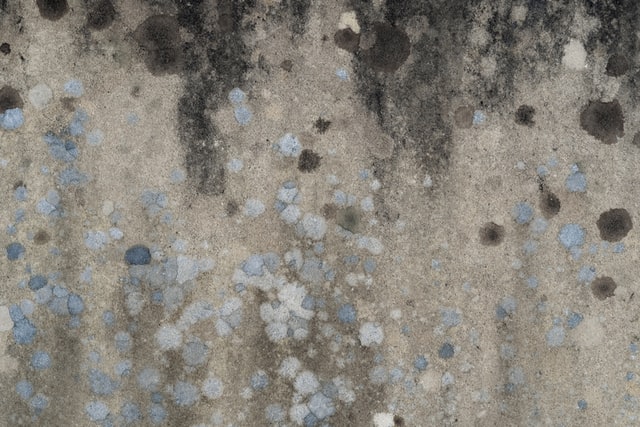 Mold is usually simply a warning that you should dump the hamburger sitting in the corner of the refrigerator for a while. On the other hand, some types of domestic mold may be quite hazardous.
Mold species tend to create a chemical known as mycotoxin that might cause respiratory issues, migraines, and even lifelong brain injury in sensitive individuals. Sneezing, runny nose, and an obnoxious odor are all signs of the presence of mold.
According to the Centers for Disease Control and Prevention and the Environmental Protection Agency, here are some symptoms that your home may be hosting hazardous mold.
    1. The AC or Heating System Is Emitting an Unusual Odor
An unpleasant smell emanating from the AC or heating system is one of the more possible signs of mold infestation.
Separate AC systems are ideal breeding grounds for mold growth and development. If they're out of service, they're moist, gloomy, and regularly subjected to high temperatures due to the humidity. 
It is important to have your cooling and heating systems examined by an AC expert regularly to prevent mold from spreading.
    2. The Grouting Turn Dark in Color
The good thing is that it is most likely of the non-lethal kind. When a leakage in the toilet plumbing or an adjoining room has occurred lately, you may be living with a highly poisonous mold that trained specialists must only treat. Give a sample out to be inspected so that you may be sure that the shower is completely safe to use.
    3. The Wallpaper Is Starting to Crumble
However, significant ripping or surface defects such as cracking or bubbling might indicate the existence of humidity in the walls. Still, some darkening and discoloration are unavoidable with wallpaper over time. The presence of moisture may reliably predict mold.
Don't ignore or overlook such issues; pay close attention to places that seem wet or cracked.
    4. You Are Sick All the Time
Mold reactions may manifest subtly, such as a persistently sneezing spell and runny nose. That persistent cold that you can't manage to overcome might be an early warning sign of a mold issue.
Visit the doctor if your problems intensify after staying a lot of time in a certain location or shortly after you complete washing clothes in the laundry.
    5. You See Black or Colored Patches on the Walls of Your Home
Mold may be found in various forms, patterns, and colors, depending on the species. It may take on the appearance of something between green, pouring slime – which would be immediately noticeable – to an unnoticeable gray fluff. When you see that your ceilings are falling apart in areas, it's good to inspect that there is no leakage in the pipelines or excessive moisture in the space.
    6. The Asthma Seems to Be Getting Worse on Its Own
When you already have a respiratory issue that appears to worsen after spending a long time at home, mold might be the source of your condition.
Generally speaking, most types of home mold will not trouble those who do not have respiratory problems, but they may worsen asthma in persons who already have the illness. Whenever your breathing difficulties appear to worsen without a specific explanation, you should consider arranging a doctor's visit and a mold assessment.
    7. You Get a Stinging Feeling
Mold can spread in tunnels and basements, which many people are aware of, and it also has the potential of infesting garments, as has been shown.
When you have a habit of leaving your damp cloth on the ground or hanging your clothing on a cloth stand inside, mold development on the fibers of your wet laundry or towel might be annoying your skin. Therefore drying wet clothes and limiting leaving wet clothes to gather in the washroom to avoid this situation altogether.
    8. The Seasonal Infections Never Seem to Go Away
If your seasonal infections are causing you to suffer for an interminable time, you may have a mold infestation.
Mold allergy symptoms may be mistaken for, or even intensify, allergy symptoms already present. When your problems appear to improve throughout the day when you're at the office before intensifying in the night when you come home, this might signify something more serious.
    9. There's a Moldy Smell in the Air
When you notice that objects in your house are unexpectedly smelling a little mustier than normal, you may have a mold infestation.
When any moldy odors in your house become stronger just in one room, this could be a sign that the source of the odor is mold rather than simply a result of not cleaning up in a long enough period. You've tried everything, including washing the floor, steaming the drapes, and taking out the garbage, but the peculiar odor hasn't gone away; it might be mold.
    10. When You Use a Humidifier All the Time
While the humid air may be beneficial to your skin, it may also support mold infestation in your home.
Putting a humidifier on a medium speed during the summer months or dry winter should not concern you. If you're continually humidifying, you must inspect your home frequently to ensure that the additional humidity isn't nourishing mold.
The Bottom Line
If you believe that your house has been affected by mold, the safest option is to seek the assistance of the 911 restoration of New Jersey as soon as possible. We will inspect your house to identify the type of mold present and whether or not it poses a health risk to your loved ones and you.
We will assist you in identifying and eliminating the source of your mold problem and obtaining the mold removal treatments you need to fix your house.