Help Prevent Spread of Coronavirus in New Jersey: Tips and Information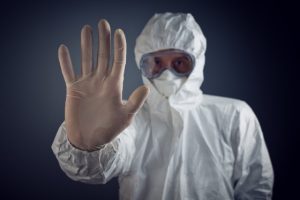 We know this is a uniquely challenging time for our community in New Jersey. There is a great deal of uncertainty and misinformation regarding the rapid spread of coronavirus. While this is not a time to panic, it is essential that every individual takes this issue seriously. According to the Centers for Disease Control, a person may not exhibit symptoms for up to 14 days following exposure to the virus. This means it is in the best interest of your community to take preventative measures, even if you seem to be in perfect health.
While many who are infected will make a full recovery from coronavirus, this pandemic can be deadly to vulnerable populations. Diligently observe coronavirus tips recommended by the CDC. This includes refraining from physical contact, food sharing, and participation in group events. Work at home if possible and consider conducting meetings online. Avoid air travel and cruises.
Call your doctor if you suspect a coronavirus infection. Symptoms may include fever, cough, and shortness of breath. Certain symptoms—such as difficulty breathing, new confusion, and chest pains—might require immediate attention. Visit the CDC website for up-to-date information regarding emergency warning signs. 
It is also important to protect members of your own household. Wash your hands frequently and disinfect surfaces and door knobs regularly. If you live with an individual who is at increased risk of a severe COVID-19 infection, take extra precautions when interacting with them. If at all possible, designate an area of your home as a protected space for vulnerable family members.
For further peace of mind, consider hiring a professional sanitization service for deep cleaning. 911 Restoration is an excellent local resource, providing expert cleaning services using EPA and CPC protocols and disinfection solutions for residential and commercial properties in New Jersey. Our team is trained to follow CDC and EPA protocols. And like you, we are dedicated to helping our community rise above this current challenge.
Remember that even as we close ourselves off from one another physically, we are still a community. Let's stand together in solidarity and do what we can to take care of our neighbors.