Water Damage Somerville
In order to combat permanent damage, rot and mold growth, the water damage Somerville agents at 911 Restoration in Central New Jersey any time of the day from technicians who are available 24/7/365.
You can count on our water damage Somerville flood cleanup specialists to be at your doorstep within 45 minutes after you call us for help, ready to give you a free home inspection.
We are licensed, bonded and insured to implement same day services for the following water issues:
Clogged gutters and downspouts

Roof and ceiling leaks

Washing machine leaks

Ruptured hoses

Leaking ice machines and other refrigerator issues

Storm and other water-based disaster damage

Sewage backups

Pipe bursts and other plumbing issues

Flooded basements

Crawlspace condensation

Sink, toilet and bathtub overflows

Fire sprinkler malfunction
Call our water damage Somerville disaster pros as soon as you find a leak and we will immediately get to work making your home the comforting place you know and love.
The 4 Basic Indoor Warning Signs of A Faulty Foundation
It is important for homeowners to know the early warning signs of foundation troubles so they can stop problems from occurring that might cost them thousands of dollars to fix. Our water damage Somerville flood extraction staff know that the sooner you identify issues, the easier it is to fix them.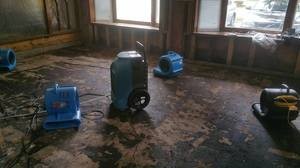 Houses are usually prone to being a little uneven, but you'll want to be aware of these warning signs that may point out real issues with your foundation:
A door begins to jam or fails to latch.
Cracks appear in walls, especially over doorways, windows, or where walls meet ceilings.
Cracks open in vinyl or ceramic tile over a concrete floor.
Windows that used to open and close easily suddenly begin to stick or won't close completely.
During the summer homeowners experience exessive rain and humidity that can create moisture-related issues in your home.
With so many years of experience in the field, we know exactly what needs to be done in order to restore your home, with time being a major priority.
Call our water damage Somerville  cleanup techs for help identifying foundation issues that  may allow water to leak and flood your property.
We Turn Water Disasters Into New Beginnings
As overwhelming as a water-based emergency can be, our water damage Somerville flood mitigation crew wants you to know that when we are on the scene you can rest assured knowing that you are on the right track to getting your home back to normal.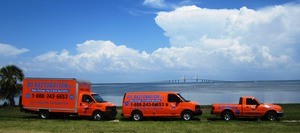 You can trust in our IICRC certified to get your property patched up quickly, allowing you and your family to resume life in the home you know and love sooner than later.
Not only do we work fast, but we work efficiently.
Our water damage Somerville leak correction professionals make all repairs the right way, doing our best to make sure that your home does not becomes flooded again.
Call our water damage Somerville emergency team with 911 Restoration in Central New Jersey and you can find peace of mind knowing that our company will get you on track to a fresh start today!