Water Damage Perth Amboy
911 Restoration of Central New Jersey wants residents of Perth Amboy to know that we are here for all the water damage restoration work they require.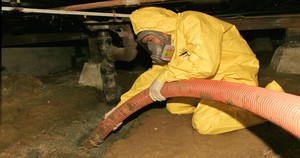 Everything from the initial free water damage estimate to the final coat of pain is what we excel at.
We are available 24/7/365
A 45-minute response time is a guaranteed for emergencies
Same-day service for the biggest problems
A team of insured, boned, and licensed techs
Values professionalism
When it comes to water damage restoration in the Perth Amboy area, there is no team more capable than us. If you are in need of a fresh start, then call us.
Water Repair by Experts Who Care

Owner and Operator, Adi, has seen a lot in his many years of experience. For example, he has learned the most important aspect of restoration is the way the client feels. After a disaster, they are looking for answers. He goes to elaborate with: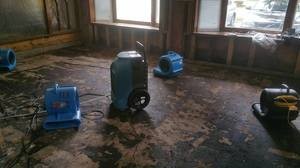 "I really want to be the difference in people's lives. The business is a nice bonus to what drives me, and that is what I care about. Getting them to a better place. That's what the fresh start attitude is about. I am here to let people know that everything is going to be okay."
For these reasons, Adi makes sure that his team is one that proves to homeowners that they are trustworthy. And there is no better way to show that then guaranteeing homeowners that the water damage Perth Amboy team is licensed, bonded, and insured.
That means that the moment we walk through your threshold your worries are a thing of the past. We will repair any damage done to your home, and we will resolve any underlying issues to aid in preventative measures. Everything we do is for you, so if you are in need of a team you can trust, then call us at 911 Restoration of Central New Jersey.
The Time Our Certified Water Damage Team Saved the Day

"Every day our technicians are accomplishing heroic feats, but there is a particular time that stands out to me," Adi explains. It was when an apartment complex owner called us at 3:00am on a cold January morning.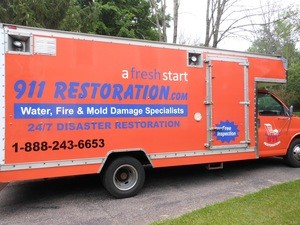 In her frenzy she explained that there had been a pipe burst in the basement of the building, and it was quickly becoming swamped.
Understanding the urgency of the situation, we were there within the hour with our IICRC certified team. The water damage Perth Amboy team new exactly how to handle the situation.
See, the certification classes we take makes us prepared to roll out the most effective restoration plan. As soon as we got to the building we turned off the water.
This is a great mitigation technique we recommend all homeowners use if they experience water damage. It stopped the basement from being exposed to further damage, and it kept the water level low.
After that we began pumping water out of the basement, and safely into the storm drain above. Thanks to our fast response time, every single resident was able to rest easy after coming home that same night.
Within the span of 16 hours, the pipe was sealed and the basement was dried. This even meant no mold for the apartments.
If we can handle something this big, then we can handle any type of water repair you require. Call our water damage Perth Amboy team with 911 Restoration of Central New jersey for the best water damage restoration around today!