Water Damage New Brunswick
911 Restoration of of Central New Jersey is servicing the New Brunswick area with unparalleled water damage restoration of the likes in which you have never seen.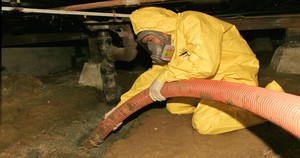 Get ready to be saved from water damage because we offer:
A 45 minute response time
We are available 24/7/365
Same-day Service for emergencies
Free Water Damage Estimate
As you can tell, if you are experiencing water related difficulties we will be there for you, fast. It is what we do in order to deliver you the fresh start after a home accident. That is, anything that may be troubling you will be a thing of the past.
We are all about bringing people what they need in order for them to start living a healthy and happy life after water damage. Call us at 911 Restoration of of Central New Jersey if you need us. Call us at 201-241-3113 and allow us to offer you a free visual inspection.
Water Damage Repair for all of New Brunswick
The residents of New Brunswick will only receive expert care from the water damage restoration team because we are IICRC certified. That means we are capable of working with the wide variety of materials that can be affected by water damage.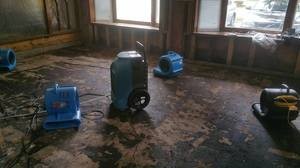 This includes:
Wood floor repair
Ceramic-tile restoration
Carpet cleaning
Structural drying
Crawlspace clean up
It is imperative that we keep up with the latest drying technologies and techniques because even after all our years of experience, there is still plenty of things we have not seen yet.
However, the training we receive gives us the rudimentary skills to clean things up regardless of what may have happened.
Call 911 Restoration of Central New Jersey for any type of water damage restoration you require. Call us at 201-241-3113 and see how we can help.
From A Roof Leak to Mold, We Can Fix It

"We want our customer base to know that we are capable of resolving all their issues. Living healthy means your mind and your home need to be secure. This can sometimes be difficult, as your home undergoes a lot of weather."
So, we want you know that you can call for things that go beyond water damage as well. We are also capable of mold remediation too.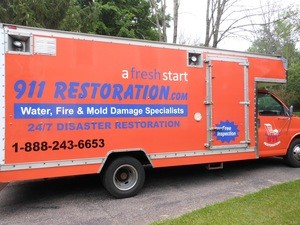 For example, one day a New Brunswick customer called in regards to a roof leak that he was experiencing. When we arrived, we could tell right away that this was an issue that was continuously happening as made evident by the discoloration on his ceiling.
It was an amoebic shape and shade of yellow, so our technicians immediately new that there was going to be a mold problem as well.
See, mold grows in dark and damp places, so the space between the roof and ceiling was perfect. Therefore, we started our inspection with a face mask because breathing in mold can be bothersome. We removed some panels, and our suspicion was confirmed.
We began the restoration process with removing all infested materials, and then we began drying the space using a HEPA filter and an HVAC unit. The reason being is that mold can spread if the spores are not contained, so we were able to keep them from rooting themselves elsewhere.
After the space was sanitized, we patched his roof, and then rebuilt the damaged area in such a way that if a leak did occur again, then at least mold would have a harder time growing. This was due to the antibacterial paint we used.
If you need expert care like the water damage New Brunswick job I described, then call the water damage New Brunswick team with 911 Restoration of Central New Jersey, and we will guide you through it today! Call us at 201-241-3113.