Water Damage and Mold Removal Flemington
When it comes to the safety of your home, you can rely on the trained water damage Flemington experts at 911 Restoration of Central New Jersey.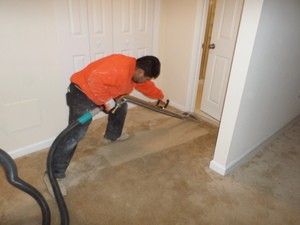 Our team understands the importance of attending to water damage incidents immediately, which is why we are available to you 24/7/365.Our experienced water damage Flemington project manager will schedule a license, bonded and insured technician to arrive to your home or business fully equipped and prepared, within 45 minutes of your call.
To reduce the amount of damage and prevent bigger repair bills, our water damage Flemington professionals act quickly and efficiently.  You can count on our expertise and abilities to get the job done with commitment and precision.
Once you decide to work with the water damage and mold removal Flemington specialists, our technicians and crew will begin same day services, regardless of the size of the water damage.
Our water damage Flemington team has the training and experience to to remediate all types of water-based issues, such as:
Pipe bursts
Running bathroom and kitchen sinks
Clogged gutters
Sewage backups
AC, heather and sprinkler malfunction
Flooded basements
Bathtub overflows
As a leader in the restoration industry for over 4 decades, the water damage Flemington team we provide families, home and business owners with immediate and affordable water damage and mold removal solutions. Our main focus is to provide our customers with safety in their home and avoid and structural damage or mold growth.
Remediation Experts
Certified for mold removal and cleanup, our water damage Flemington technicians provide the highest quality of water disaster mitigation services to all of our customers. 
We want everyone in the community to feel comfortable enough to rely on us when they need help.
We consider our customers our neighbors and our friends, and that is why we are always readily available and equipped.
Our team of specialists understand how important it is to extract water quickly and efficiently in order to prevent permanent further structural damage, such as wood rot or mold growth. We make sure to arrive  in time to take care of these issues.
We always hold ourselves to the highest standards. That is why when you reach out to our water damage Flemington representatives you can count on top of the line restoration services. We will bring your home back better than its original condition and provide you with a fresh start, so call us today.
Water Damage Insurance Coverage Made Easy
We always recommend to begin the financial process through your insurance company. Once you begin the claim, our representatives will be there to guide you through the Homeowner's insurance claim process in order for you to obtain maximum coverage. Once you begin the process, we will take care of the rest.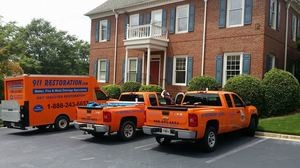 When you let us file your claim for you, you then have the best chances at reducing your out-of-pocket expenses. Our experience allows us to ask the right questions and know exactly what information should be included in your insurance claim.
Your coverage essentially will depend on the water situation and what type of insurance you have. Homeowner's insurance typically supports water damage costs that have resulted from an appliance rupture, or from anywhere from inside the home. Flood insurance will aid your costs with rising water from the outdoors.
Our mold remediation and water damage team will do whatever it takes provide you with a positive  experience a fresh start as soon as possible.
At the first sight of water damage or disaster in your home, call the water damage and mold removal Flemington specialists at 911 Restoration of Central New Jersey at (862) 801-3104.