Flooded Basement Bridgewater
Since 1978 911 Restoration Central New Jersey and our flooded basement Bridgewater technicians have been providing emergency water removal services through a same day service platform while being available 24/7/365.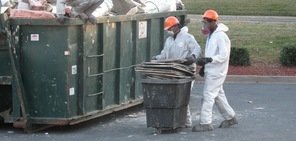 Coming home to discover a flooded basement is about as welcoming as a slap in the face. A water damage threat of this magnitude can cause extreme shock, panic and horror.
Our water removal company loves Bridgewater and the community members who carry on the proud history of this special place.
Chartered by George II of Great Britain in 1749 and later incorporated in 1798, Bridgewater is one of Central New Jersey's original townships.
Our flooded basement Bridgewater company feels honored to provide our premium water damage services to homes and businesses that make up vital components to our town as a whole.
If a pipe burst causes your basement to flood, call 911 Restoration of Central New Jersey today; we offer same day service and are standing by to perform water extractions when needed.
Causes Of A Flooded Basement
Our flooded basement Bridgewater team has seen it all, and bad weather and plumbing problems account for the main causes of a flooded basement.
Floods, storms and rain can cause roof water to get into your home and gradually affect your basement.
Some points to remember:
Gutters should be cleaned free from debris
Downspouts should be aimed away from your home.
Small leaks can turn into major problems very quickly.
Ruptured hoses and plumbing problems can also cause flooded basements.
Our flooded basement Bridgewater team knows exactly what to do in any scenario.
A toilet overflow can even cause major water damage to any carpets in your basement.
Our flooded basement Bridgewater team can also help fix a sewer backup.
Sometimes sewers back up and raw sewage is pumped out into your home. Let our flooded basement professionals take over and clean up everything quickly and efficiently.
When you learn about 911 Restoration you will discover that we are licensed, insured and bonded to perform all the major restoration services, and our flooded basement Bridgewater team is available 24/7, so call us today!
Prevention Of A Flooded Basement
According to our flooded basement Bridgewater team, you can prevent a flooded basement by installing sump pumps and protecting your property against bad weather.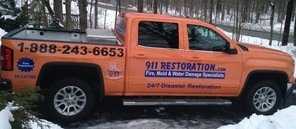 Always make sure that your gutters and downspouts are clear and free of sticks and leaves.
This will ensure proper drainage of rain. Install a sump pump in your lower level to keep water out of your home.
Sump pumps will automatically collect and release water that is in danger of ruining your basement.
Our flooded basement Bridgewater team will always answer your call, any time of day or night, to perform water removal in your flooded basement.
Finally, have your plumbing inspected to ensure there are no pipe leaks, rust buildup, or other threats. If your plumbing gets burdened with damage, a pipe burst could likely flood your basement.
We value professionalism and use the latest drying technology to ensure your basement is as dry as the Sahara before we leave, so give our Flooded Basement Bridgewater team with 911 Restoration Central New Jersey a call in the event your basement has turned into a pond today!